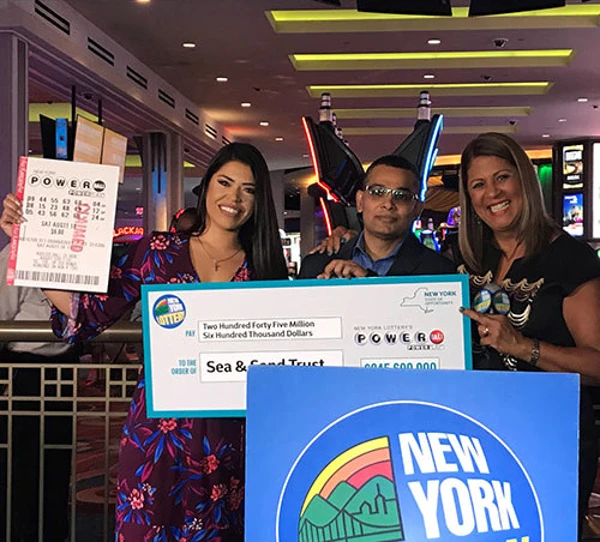 New York - Forty-two-year-old Nandlall Mangal, from Staten Island, has come forward to claim the $245.6 million sole jackpot-winning ticket from the August 11, 2018 *Powerball *drawing.
Mangal, said he purchases his Lottery tickets when the jackpots reach $100 million. "I was grocery shopping and knew the Powerball jackpot was big," he explained. "I decided that was a good time to buy my tickets."
Mangal purchased a $6 Quick Pick ticket for that night's drawing and left it on his kitchen table. "The ticket sat on my kitchen table for a week because I was out of town. I checked the website when I got back and was surprised that I won the jackpot!"
Staten Island's newest Lottery multi-millionaire claimed his prize in the form of a trust. On behalf of The Sea & Sand Trust, he has chosen to receive his Powerball prize as a one-time lump sum payment totaling $99,321,975 after required withholdings.
When asked how it feels to be a new Lottery multi-millionaire Mangal said, "Shocking! Right now I just plan to relax and see where it goes from there."
Mangal did say he plans to use a portion of his winnings to travel. "I've always wanted to go to Hawaii."
The winning ticket was purchased at the Stop & Shop on Hylan Boulevard in Staten Island.
Mangal is the 91st New York Lottery player to claim a prize totaling $1,000,000 or more this year.
The New York Lottery contributed $ 1,337,283,719 in Lottery Aid to Education to school districts throughout the five boroughs of New York City during fiscal year 2017-2018.
New York State Gaming Commission, Division of the Lottery
Communications
518-388-3415
nylottery.ny.gov
About the New York Lottery
The New York Lottery continues to be North America's largest and most profitable Lottery, contributing $3.37 billion in fiscal year 2017-2018 to help support education in New York State. The Lottery's contribution represents approximately 13 percent of total state education aid to local school districts.
New York Lottery revenue is distributed to local school districts by the same statutory formula used to distribute other state aid to education. It takes into account both a school district's size and its income level; larger, lower-income school districts receive proportionately larger shares of Lottery school funding.
New Yorkers struggling with a gambling addiction, or who know someone who is, can find help by calling the State's toll-free, confidential HOPEline at 1-877-8-HOPENY (1-877-846-7369) or by texting HOPENY (467369).