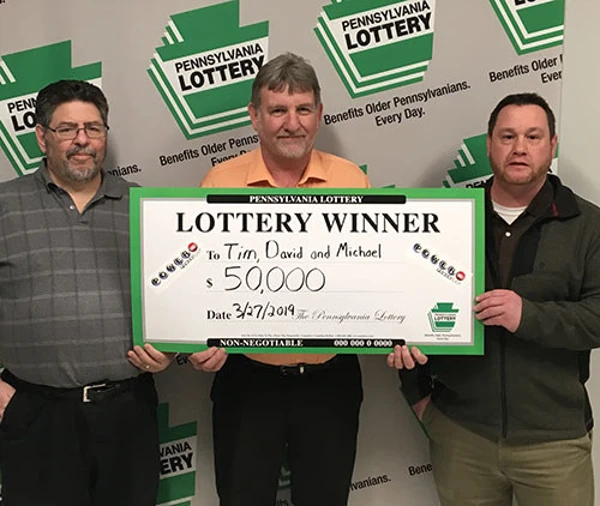 Pennsylvania – "It's actually very funny, I had always said when I grow up I want to be a Powerball winner," said Timothy B., a Schuylkill County resident who is sharing a $50,000 Powerball win with two co-workers and friends, Michael P. of Luzerne County and David B. of Lehigh County. This was only the second time the friends played Powerball together.
On March 27, 2019, Timothy was on his way to work and purchased a ticket at Moyer's Dutch Market, in Schuylkill Haven, Schuylkill County. Timothy said the big winner came from a $4 ticket.
"I had an extra $2 in my hand and I should have Power Played it!" Timothy said laughing. "That whole week we were sending texts back and forth about how we would spend the money."
Timothy said he fell asleep and didn't watch the drawing. The next day at 5 a.m. his friend Michael texted him that they were winners.
"I went to work that day, it was a really good day," said Timothy.
This grandfather of two and father of two says he plans on paying off some bills and taking a nice vacation, perhaps somewhere tropical.
Congratulations, Timothy, Michael and David!