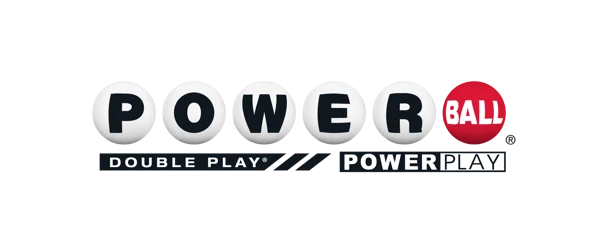 JOHNSTON, Iowa – A single ticket sold in California won a Powerball® jackpot worth $2.04 billion ($997.6 million cash) after matching all six numbers drawn in the delayed Monday, Nov. 7 drawing – white balls 10, 33, 41, 47, 56 and red Powerball 10. The Power Play multiplier was 2X.
Due to a technical issue, the Powerball drawing was delayed Monday night and performed this morning at 8:57 a.m. EST at the Florida Lottery draw studio in Tallahassee.
The Powerball jackpot that eluded players for three months was finally hit on the 41st draw of the jackpot run. Final ticket sales pushed the jackpot beyond its earlier estimate to $2.04 billion at the time of the drawing, making it the world's largest lottery prize ever won.
The lucky ticket holder will have the choice between an annuitized prize of $2.04 billion or a lump sum payment of $997.6 million. Both prize options are before taxes. If the winner selects the annuity option, they will receive one immediate payment followed by 29 annual payments that increase by 5% each year.
"Congratulations, to the lucky ticket holder in California and the millions of other Powerball players who won other prizes in the drawing." said Drew Svitko, Powerball Product Group Chair and Pennsylvania Lottery Executive Director. "On behalf of participating lotteries, I would like to thank our players who joined us on this historic jackpot run. A portion of every Powerball ticket purchased will stay in your state to support your local communities."
The Powerball drawing scheduled for Monday, November 7, 2022, was delayed due to one participating lottery needing additional time to process its sales and play data. As soon as the required pre-draw procedures were securely completed by the one outstanding lottery, the drawing proceeded.
"Protecting the integrity of the draw is of upmost importance, and we were able to do that during this historic drawing with the cooperation of all participating lotteries," added Svitko.
Participating lotteries are reminding players to check their tickets for one of the nine ways to win. More than 11.2 million tickets won cash prizes totaling $98.1 million in the drawing.
Big winners include 22 tickets (CA-3, FL-2, GA, LA, MA, MD, MI, MO-2, NC, NJ-3, OH, OR, PA, SC, TX, WA) that matched all five white balls to win a $1 million prize. One ticket in Florida won $2 million by matching all five white balls and including the Power Play® option for an additional $1 per play. There were also 225 tickets nationwide that won a $50,000 prize (Match 4 + PB), and another 42 tickets that won a $100,000 prize (Match 4 + PB + Power Play).
The drawing was the sixth time the Powerball jackpot has been hit this year.  Previous jackpots won in 2022 include a $632.6 million jackpot hit on January 5 and split by winners in California and Wisconsin; a $185.3 million jackpot won on February 14 in Connecticut; a $473.1 million jackpot won on April 27 in Arizona; a $366.7 million jackpot won on June 29 in Vermont; and a $206.9 million jackpot won on August 3 in Pennsylvania.
Powerball tickets are $2 per play. Tickets are sold in 45 states, the District of Columbia, Puerto Rico and the U.S. Virgin Islands. More than half of all proceeds from the sale of a Powerball ticket remain in the jurisdiction where the ticket was sold. Powerball drawings are broadcast live every Monday, Wednesday and Saturday at 10:59 p.m. ET from the Florida Lottery draw studio in Tallahassee.
The overall odds of winning a prize are 1 in 24.9. The odds of winning the jackpot are 1 in 292.2 million.
Top 10 Powerball Jackpots
$2.04 Billion – Nov. 7, 2022 - CA

$1.586 Billion – Jan. 13, 2016 – CA, FL, TN

$768.4 Million – March 27, 2019 – WI

$758.7 Million – Aug. 23, 2017 – MA

$731.1 Million – Jan. 20, 2021 – MD

$699.8 Million – Oct. 4, 2021 – CA

$687.8 Million – Oct. 27, 2018 – IA, NY

$632.6 Million – Jan. 5, 2022 – CA, WI

$590.5 Million – May 18, 2013 – FL

$587.5 Million – Nov. 28, 2012 – AZ, MO