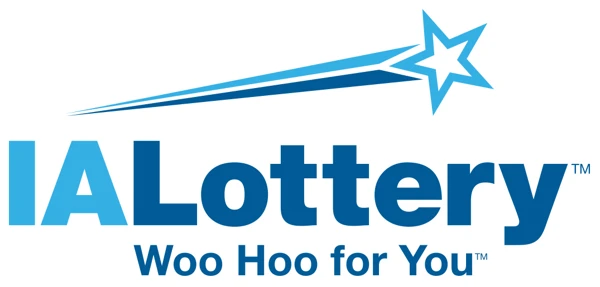 CLIVE, Iowa — Saturday's giant Powerball jackpot, the third-largest prize in the history of the game, was split by two tickets in Iowa and New York. It is the largest lottery prize ever won in Iowa and one of the largest lottery prizes ever offered in the world.
The jackpot-winning ticket in Iowa was purchased at Casey's, 425 Second St. in Redfield, a central Iowa community of about 830. Along with the New York ticket, the lucky Redfield ticket split Saturday's Powerball jackpot of an estimated $687.8 million annuity, or $396.2 million lump-sum option.
It is Iowa's ninth Powerball jackpot winner in the history of the game.
"Even we are awestruck," Iowa Lottery CEO Terry Rich said Sunday morning. "This goes to show what we've said many times: You never know when the next big winner will hit. We're conducting the standard security checks for the ticket involved, but this is definitely a very exciting time in Iowa for lottery players.
"And if there was ever a time to double-check your lottery tickets, this is it," he said.
The two jackpot-winning tickets both matched all six numbers selected in Saturday's Powerball drawing to split the grand prize. Saturday's winning numbers were: 8-12-13-19-27 and Powerball 4. The Power Play number was 3.
Casey's will receive a $10,000 bonus from the Iowa Lottery for selling the jackpot winning ticket at one of its stores.
Powerball jackpot winners can choose to receive their prizes in annuitized payments over time or as a one-time, lump-sum payment. The New York and Iowa winners do not have to choose the same option, as each will receive half of Saturday's jackpot, which breaks down to $343.9 million annuity, or $198.1 million lump-sum option for each.
If the winner(s) choose the annuity option for Saturday's jackpot, it will be made in 30 payments over 29 years, with the annual payment increasing over time to accommodate for inflation. If the winner(s) choose the lump-sum option, that amount in Iowa will be made by a wire transfer.
Rich stressed a few key points for Iowa's jackpot winner(s) as they prepare to claim the prize:
Sign the ticket if you have not already done so. That identifies the ticket and the prize involved as belonging to you.
Keep the winning ticket in a secure place until presenting it to claim the prize. The ticket is required for the prize to be paid.
Consult with a trusted financial planner or legal advisor before coming forward to claim the prize. This is a life-changing amount of money and the lottery wants its winners to have the information they need as they make their decisions.
Rich also issued a general reminder that under Iowa law, information concerning lottery winners is public.
"We want to be sure that the specifics required for winner information here in Iowa are clear," he said. "The Iowa Lottery is required to release the details about who won this prize and we will work with our winners to ensure that is done."
Rich said that it could be a few days or even a few weeks before Saturday's jackpot winner comes forward.
There were two big lottery wins in Iowa during the past week. In addition to the Powerball news, a ticket purchased in Davenport won a $1 million prize in Tuesday's huge Mega Millions drawing. That $1 million-winning ticket was purchased at Hy-Vee Gas, 3850 Elmore Ave. in Davenport, and remains unclaimed. It matched the first five numbers but missed the Mega Ball in Tuesday's drawing.
Iowa's eight previous Powerball jackpot winners are:
Brian and Mary Lohse of Bondurant, who won a $202.1 million Powerball jackpot in September 2012.
The Shipping 20, a group of co-workers in the shipping department at the Quaker Oats plant in Cedar Rapids, who split a $241 million jackpot in June 2012. That was the largest lottery prize won in Iowa until this week's news.
Tim and Kellie Guderian of Fort Dodge, who claimed a $200.8 million jackpot in October 2006.
Hugh Hawkins of Des Moines, who won a $113.2 million jackpot in December 2005.
Jacquelyn Moore of Omaha, Neb., who won a $14.4 million jackpot in October 2004 (she bought her ticket at a convenience store in Carter Lake in western Iowa).
The Larry Hasken family of Sabula, who claimed a $31.8 million jackpot in January 2000.
Tim Schultz of Des Moines, who won a $28 million jackpot in February 1999.
Ed Brown of Washington, who split a $10.4 million jackpot with a Missouri woman in December 1992.
Jackpot prizes in Iowa must be claimed at Iowa Lottery headquarters at 13001 University Ave. in Clive. If the winner or winners have questions before claiming the prize, they're welcome to contact the lottery at 515-725-7900.
Here are the prize and withholding details for Iowa's share of Saturday's Powerball jackpot:
Annuity
Payments Totaling: $343.9 million
The annuity total would be paid in 30 graduated payments over 29 years. Federal withholding of 24 percent and state withholding of 5 percent would be made on each payment.
Lump-Sum Option
Prize: $198.1 million
Federal Withholding: $47.5 million (24 percent)
State Withholding: $9.9 million (5 percent)
After-tax prize: $140.6 million
About the Iowa Lottery: Since the lottery's start in 1985, its players have won nearly $4.2 billion in prizes while the lottery has raised more than $1.9 billion for state programs. Today, lottery proceeds have three main purposes in Iowa. They provide support for our state's veterans and their families through the Iowa Veterans Trust Fund; help for a variety of significant projects through the state General Fund; and backing for the Vision Iowa program, which was implemented to create tourism destinations and community attractions in the state and build and repair schools.
**For more information, contact Mary Neubauer, Iowa Lottery External Relations,**at 515-725-7906 or mneubauer@ialottery.com