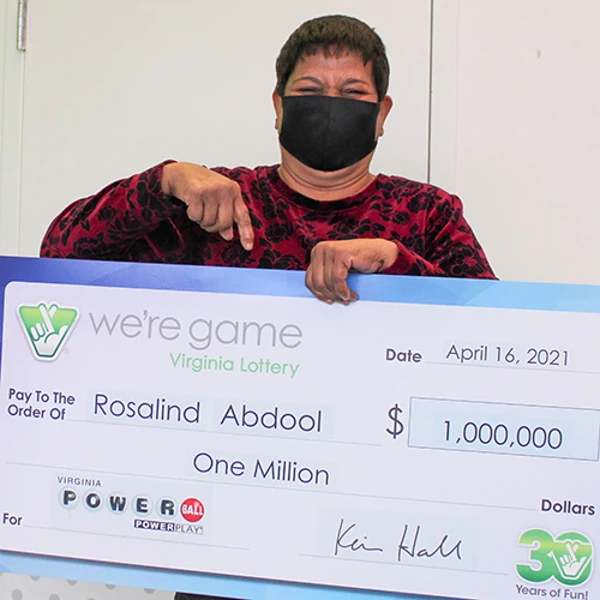 Virginia – Rosalind Abdool describes herself as a calm, not-very-excitable person.
However, that easygoing demeanor was put to the test when she discovered she'd won $1 million in the March 10 Powerballdrawing.
"I was really, really surprised," the Manassas woman told Virginia Lottery officials as she claimed her prize.
It happened with a ticket she bought at Giant Food, located at 10100 Dumfries Road in Manassas. The winning numbers were 17-18-37-44-53, and the Powerball number was 18. Her ticket matched the first five numbers to win $1 million. She used Easy Pick and allowed the computer to randomly select the numbers on her ticket.
The store receives a $10,000 bonus from the Virginia Lottery for selling the winning ticket.
Powerball drawings are held at 10:59 p.m. Wednesdays and Saturdays. The odds of winning Powerball's $1 million prize are 1 in 11,688,054.
YouTube. With all gaming, please remember to play responsibly.