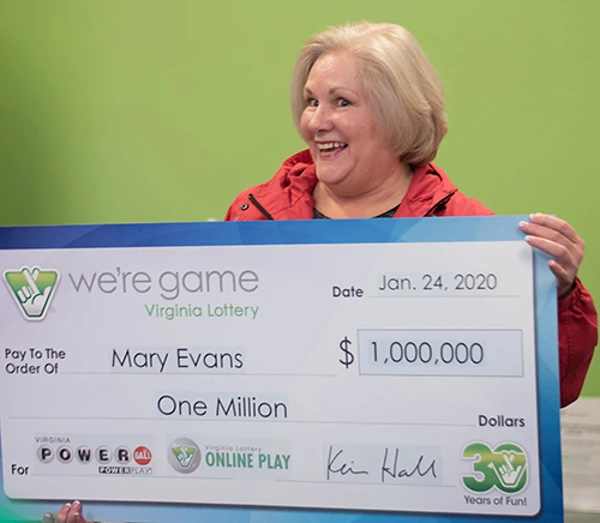 Virginia – Mary Evans didn't run out to the store to buy a Powerball ticket. There was no need: She was already covered. The Mechanicsville woman bought her tickets using the Virginia Lottery's "subscribe online" function to play from her home.
One of her tickets matched the first five numbers in the January 22 Powerball drawing to win the game's $1 million prize.
"I bought a subscription because it was convenient," she told Lottery officials. "I didn't have to go to a store to buy it."
The winning numbers for the January 22 drawing were 11-33-44-59-67, and the Powerball number was 8. *On January 24, she received the big check from Lottery officials. *
Subscriptions are offered by the Virginia Lottery for Powerball, Mega Millions and Cash4Life to give players the opportunity to buy tickets online. Subscriptions are available to any Virginia resident, 18 or older, who is located within Virginia at the time of purchase. For more information, visit http://www.valottery.com/subscribe.
The Virginia Lottery is good fun for a great cause. Ms. Evans lives Hanover County, which received more than $4.9 million in Lottery funds for K-12 public education in Fiscal Year 2019. For more information and a complete list of Lottery funds distributed to Virginia school districts, visit the Virginia Lottery's Giving Back page..