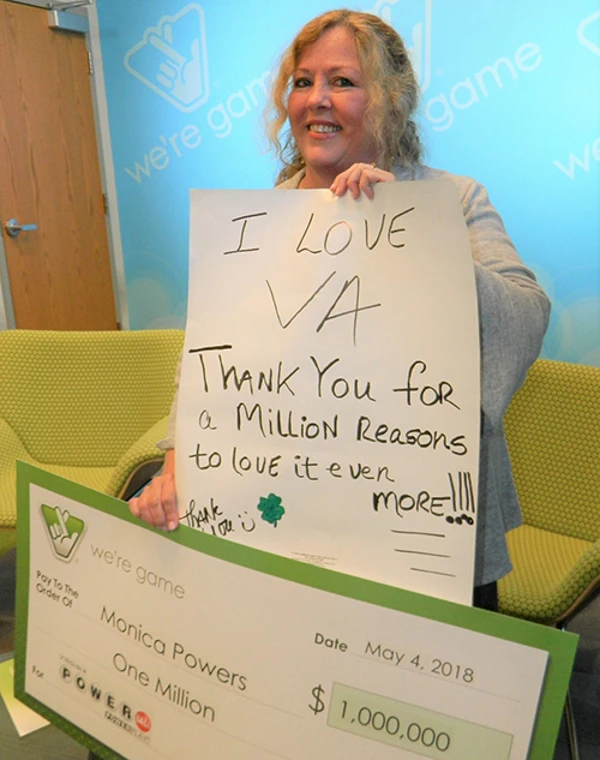 Virginia – Monica Powershad a strange feeling before the May 2 Powerballdrawing. She had won $16 in a recent drawing and decided to use it to play Powerball.
"I just thought, 'Roll the dice,'" the Richmond woman said.
So she bought a ticket at 3 Chopt Market, 7000 Three Chopt Road in Richmond. She used Easy pick, allowing the computer to randomly select the numbers on her ticket.
The next morning, she checked the winning numbers and couldn't believe what she saw.
"I looked at the winning numbers again and thought, 'Wait a minute! I think I have these numbers!'" she said.
She matched the first five numbers, missing only the Powerball number, to win $1 million. The winning numbers in that drawing were 5-14-31-40-50, and the Powerball number was 6.
When she showed up at the Virginia Lottery's Richmond headquarters to claim her prize, she brought a home-made sign reading, "I love VA. Thank you for a million reasons to love it even more!!!!"
The store receives a $10,000 bonus from the Virginia Lottery for selling the winning ticket.