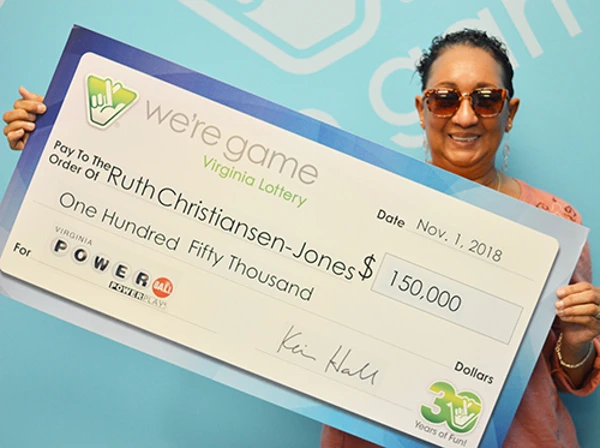 Virginia – It was just a normal day for Ruth Christiansen-Jones when she and her husband decided to check the winning Powerball numbers on the Virginia Lottery's mobile app. That's when their day became anything but normal.
"Baby, I think we just won a large amount of money!" her husband said.
He was right. The ticket won $150,000 in the Oct. 27 drawing. The North Chesterfield woman bought her winning ticket at Quick Stop located at 8130 Midlothian Turnpike in Chesterfield.
The winning numbers were 8-12-13-19-27, and the Powerball number was 4. Her ticket matched four of the first five winning numbers plus the Powerball number. By spending an extra $1 for Power Play when she bought the ticket, Ms. Christiansen-Jones tripled her prize to $150,000 because of the 3x Power Play number.