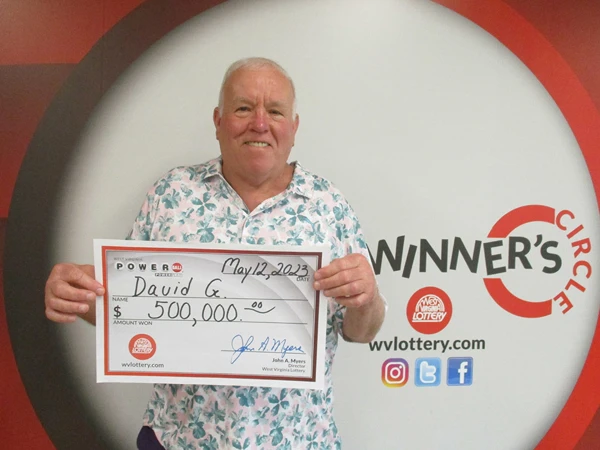 Congratulations to David G., who turned his $50,000 Powerball® prize into half a million dollars by adding the Power Play option to his ticket!
David was one of six Powerball players across the country who won $500,000 in the May 10 Powerball drawing.
The winning numbers in May 10 drawing were 21, 24, 33, 55, 69 and red Powerball 3. The Power Play® multiplier was 10.
David's ticket matched four white balls and the red Powerball. Since he included the Power Play option for an additional $1, his $50,000 prize was multiplied by ten to $500,000!
Normally, Power Play multipliers range from 2- 5X. However, when the advertised jackpot is $150 million or less, a 10X is added to the field.
Note: the Match 5 + Power Play prize is always $2 million, regardless of the multiplier drawn.